12/09/2016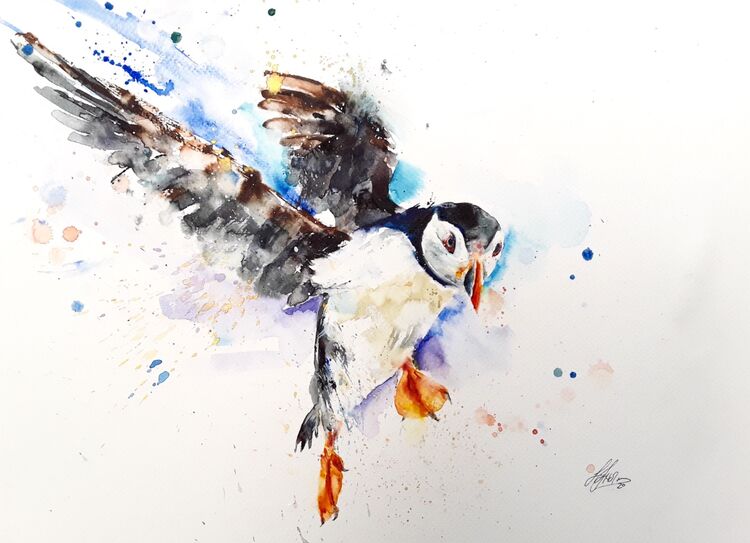 There are various types of art prints, some good, some not so good.

What most have in common though is they make art available to a wide audience.
Purchasing originals on a limited budget isn't always possible,
Prints are a fantastic alternative if chosen with a bit of care.

The main thing to remember is that most prints purchased from a reputable gallery (or direct from the artist) will be great.

Try to buy prints that are produced within guidelines set by the Fine art trade guild,
Or follow the Tate online gallery notes and you won't go far wrong.
Prints that aren't produced on a professional inkjet printer and without the use of pigmented inks /archival papers will be of poor quality, the vibrancy and quality will not have the desired maximum longevity.
And do ask your artist /gallery for authenticity,
Either in the form of a certificate (preferably signed by the artist )
Alternatively you can ask your artist to sign/date the reverse of the artwork.

Many high end art galleries (incuding the posh famous ones) sell limited edition prints,
Most are absolutely beautiful and look exactly like the original painting.

If you follow good guidelines you won't be buying mass produced poor quality posters,
Instead you will be buying a wonderful peice of art that has taken skill and care to produce.

A final word ..
Try to buy prints produced locally in the UK, so that you can check the quality and provenance, where and who produced the prints.

But most of all have fun and buy what you love.