Privately commissioned pet portraits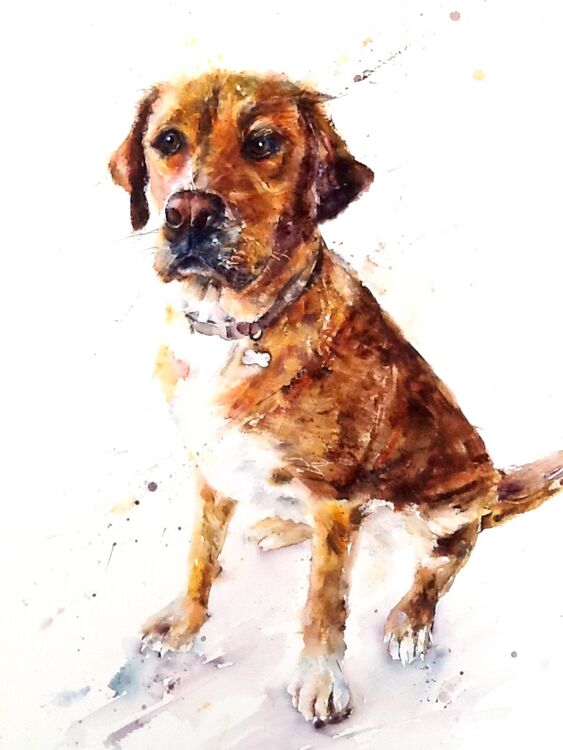 Another of my privately commissioned pet portraits.

I like to keep things nice and fresh and semi loose when I'm doing pet portraits otherwise they become far too old fashioned looking for my tastes.
But at the same time I'm always striving to include a good deal of realism.
It's a fine balance.
The one thing I avoid at all costs is a " Christmas card " kind of look to the painting.

This gorgeous dog was a pleasure to paint, I achieved the balance I was looking for.