Free food, lots of fun. And no transport costs. What's not to love!.
10/05/2022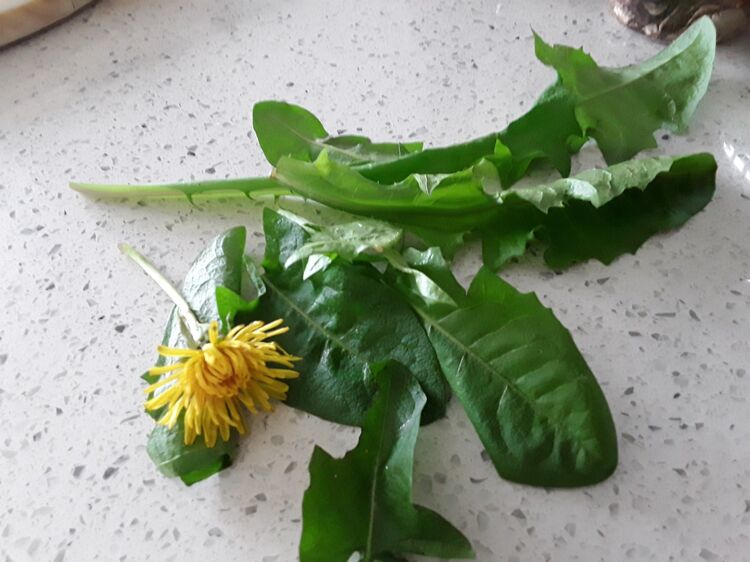 Many years ago I asked my husband to buy me a book about foraging for Christmas, I've always had an interest in it.
But for the past few years I've just not had the time to even remotely pursue it (just too busy with work etc).
But this last fortnight I've finally forced myself to find time to pick up the book he bought for me, and also tentatively start my first attempt at a bit of foraging.
But rather than trecking far and wide to find the food that I want to forage, I thought why not just start in my own back garden first!.
So, I've been picking dandelions ( flowers & leaves) and adding them to our salads, or the occasional sandwich..
I even served a portion blanched quick fried dandelion leaves to our main evening dinner the other night (cause I had no veg in the house )and OMGosh it was delicious, who knew!.
I'm very excited about my new pastime, and so far I've had no " ill effects " from my foraging frolics, not that I'd notice lol.
And yes, I do of course thoroughly wash the leaves before I eat them, that's an "absolute must " for us coz we share our garden with three cats, and God knows how many other animals and critters wander about ( and poop on) our garden, yep we do have to scrub before we munch :)
Hope yer all having masses of fun, whatever yer getting up to.
L J
X